(source: Philosofine)
The boyfriend and I have been living together for about a year now and we have completely different taste regarding pretty much everything interior. I like things to be funny, comfy and bubbly (not to confuse with girly tho..) and he likes everything modern.
So last week when we dropped by the creative flea-market Finders Keepers we couldn't agree on any of the illustrations that were sold. I liked the illustration of the big fluffy bear who dressed up, the boyfriend liked the graphic illustration of a minx – our relationship in a nutshell…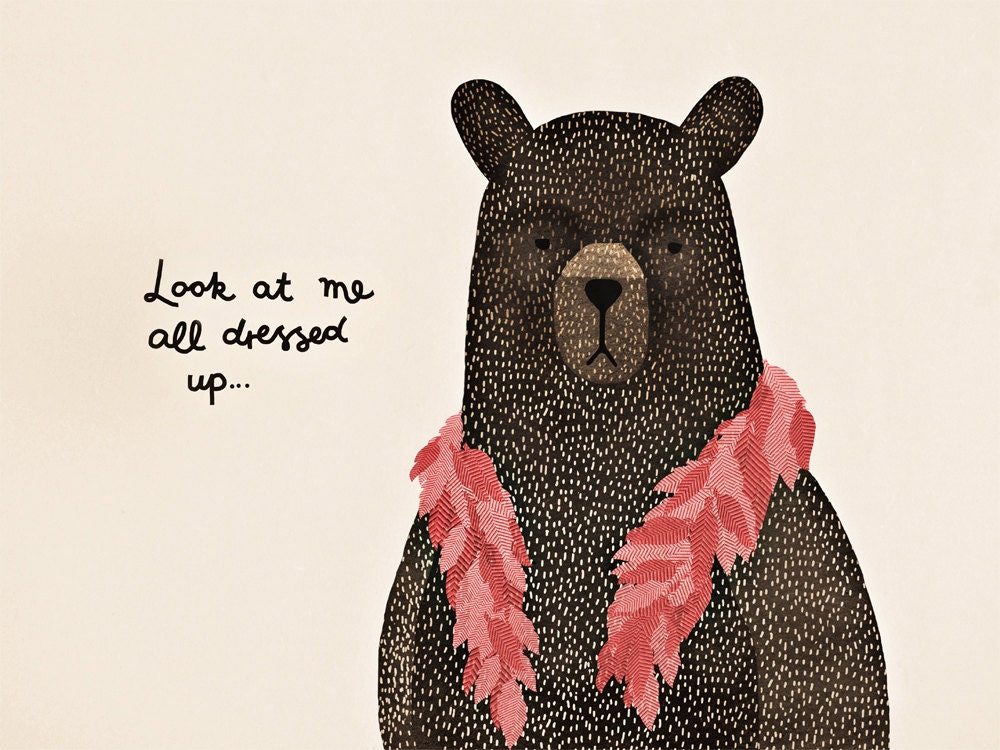 (source: Michelle Carlslund Illustrations)

(source: 215)
I kid you not, we walked through the entire venue 3 times to find something we both agreed on. And we finally did, on a piece that I actually already fell in love with a couple of weeks ago when it hit the blogosphere. It is a poster from Kort Kartellet of the district (inner city) where we live. A lot of Danish youngsters/hipsters don't like the district because it's quite and there are not a lot of clubs to go to, but I love it: there are heaps of shops close by, Kongens Have (the most beautiful park) is literally only 5 minutes away and there are tons of nice routes to run.
We haven't found a spot yet, but I kind dig the first picture of this blog with all the districts on one wall. But with a tag price from 400 kr (50 euro) to 600 kr (80 euro) I need to save up a bit first (and stop buying all the kitchen appliances/tools) 😉 I definitely added the Copenhagen poster on my wish list!
Finders Keepers is a great place to find bargains on Danish furniture, art and clothing from young designers often straight from art academies. There's also a bunch of bloggers that sold their old stuff, but I always find it a bit hard to really find something special in a bundle of 2nd hand stuff. On their website you can find great inspiration from all the sellers and most of the things are also on sale online!
With love,
-Janet
Follow me on Bloglovin' and on Facebook